Hello All,
Next Friday the 16th, HMV owners of Eastern Canada and I we'll make a ride with our HMVs. We'll be around 25 military vehicles including two who come from Vermont and we're going from the Montreal area to get to Ottawa. To have more information when we'll be at Hawkesbury, click on this website:
http://www.sylmar.ca/blueballsexpress/
The theme of our ride is
Blue Balls Express
and from the
Red Ball Express
but also the fact that the seats of our HMVs can be painful for our family jewels after a long ride.



As mentioned on the poster, you'll notice that despite the Bullets, Bombs, Flaming Bedlam and fury of the front, some of us will find love reckless arms



.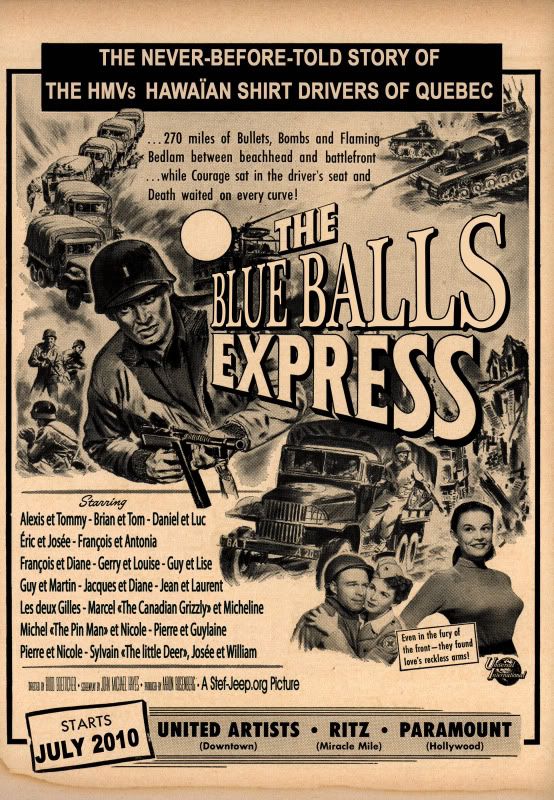 Amoung us, we have the perfect lookalike of the Major Margaret "Hot Lips" Houlihan. It's not a joke, our colleague Diane looks like perfection to actress Loretta Swit.
Stay tune in August to see pictures of this ride.
Cheers from Canada