One of my senior customers mentioned that he is a WWII veteran and was sad that he never was in a real parade when he came home.
Dick Jenkins served in the 8th Armored Division in European Combat in 1944, 1945 and rotated home in mid 1946.
A few weeks ago I was in his office (he still works 5 days a week) and I said I'd like to drive him in the town parade to recognize his WWII service We suprised him on Saturday June 7th when we took the CCKW to the town of Oconto WI about 40 miles north of the city of Green Bay for the big parade.
He suprised us by showning up in his original and very complete uniform! He loved the CCKW, jumped right up on the Browning 50`mount and started telling stories. The parade is one of those small town affairs were everyone knows everyone. People had know idea he was a vet. They were on their feet saluting and clapping the whole way.
What a great day. Gasoline @ $4.00 Gallon X 100 Miles. Parade with a vet PRICELESS.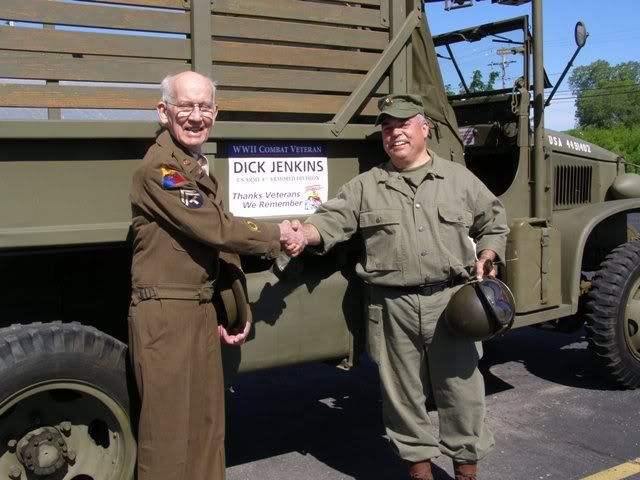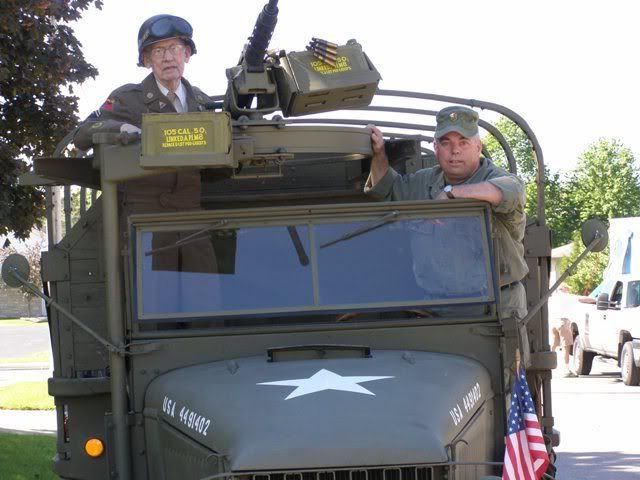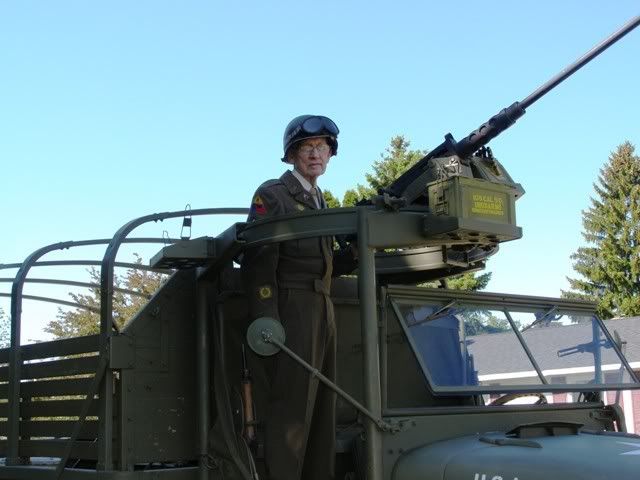 Cat Man